THE 2017 EIGHTH NATIONAL APM & ACO
SUMMIT CONTENT IS NOW AVAILABLE
IN VARIOUS POST CONFERENCE FORMATS
The Eighth National Alternative Payment Model (APM) and Accountable Care Organization (ACO) Summit conference content is now available in a variety of formats.
You may purchase the Summit streaming content in the following formats: Flash Drive or online archive (6 months).
YOU CAN PURCHASE JUST THE EIGHTH NATIONAL
APM & ACO SUMMIT CONTENT AS FOLLOWS:

Online Archive of the Eighth National APM & ACO Summit Presentations today!
Complete conference: $195

Flash Drive of the Eighth National APM & ACO Summit Presentations today!
$195
NEWLY CONFIRMED KEYNOTE SPEAKER

Kate Goodrich, MD
Chief Medical Officer and Director, Center for Clinical Standards and Quality
Centers for Medicare and Medicaid Services, Washington, DC
KEYNOTE SPEAKERS

Michael Leavitt
Founder and Chairman, Leavitt Partners, Former Secretary, US Department of Health and Human Services, Former Governor of Utah, Salt Lake City, UT

Mark McClellan, MD, PhD
Director, Robert J Margolis Center for Health Policy and Margolis, Professor of Business, Medicine and Health Policy, Duke University, Former CMS Administrator and FDA Commissioner, Washington, DC
PRECONFERENCE FOCUSED SESSION


MACRA: Perspectives on the Transition to the Quality Payment Program (QPP)
PLENARY SESSIONS


McClellan Keynote

Leavitt Keynote

Progress and Challenges in Moving from Volume to Value

The Keys to APMs and ACOs: The Move to a More Patient-Centric Health Ecosystem

Healthcare Integration and the Continuing Challenge of Interoperability

Future Directions for APM Development: The Role of P-TAC
AND MINI SUMMITS


Advancing the Transition to Value-Based Payment

Integrating Community and Home-Based and Health Services

Care Transformation Through Contracting Innovation

The Impacts of Consolidation in An Evolving Value-Based Marketplace

Proven Approaches to Managing High-Risk Patients Through Data

Digital Health: Using Technology to Meet the Patient
ACO SUMMIT IS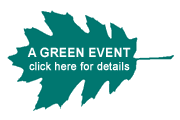 FEATURED FACULTY

Richard Bakalar, MD
Managing Director, Advisory, KPMG, Washington, DC

Troy Barsky, JD
Health Care Partner, Crowell & Moring, Former Director, Division of Technical Payment Policy, Centers for Medicare and Medicaid Services, Former Senior Attorney, Office of the General Counsel, CMS Division, US Department of Health and Human Services, Washington, DC

Robert D. Belfort, JD
Partner, Manatt, Phelps & Phillips, LLP, New York, NY

Karen Bell, MD, MMS
Workgroup Chair, Director of the Center for Health and Care, Co-director, Center for Sustainable Health and Care, JBS International, Former Director and Acting Deputy, ONC, Former Medical Director, CMS, Bethesda, MD

Ruth N. Benton, MBA
Chief Executive Officer, New West Physicians, PC, Former Vice President, Swedish Medical Center, Golden, CO

Brian C. Betner, JD
Hall, Render, Killian, Heath & Lyman, PC, Indianapolis, IN

Laura Black, DNP
Vice President, Care Partnerships and Clinical Services, Commonwealth Care Alliance, Boston, MA

Emily Brower, MBA
Vice President, Population Health, Atrius Health, Former Senior Director, Clinical Improvement Ventures, Harvard Vanguard Medical Associates, Boston, MA

John B. Bulger, DO, MBA
Chief Medical Officer, Geisinger Health Plan, Former Chief Quality Officer, Geisinger Health System, Danville, PA

Leigh C. Burchell, FHIMSS
Vice President, Policy and Government Affairs, Allscripts, Chair, Executive Committee, Electronic Health Records Association, Vice Chair, Public Policy Committee, HIMSS, Durham, NC

Paul N. Casale, MD, MPH, FACC
Executive Director, NewYork Quality Care, New York-Presbyterian Columbia Weill Cornell, Member, Physician-Focused Payment Model Technical Advisory Committee (PTAC), New York, NY

Jed Constantz, MHA
Chief Strategy Officer and Senior Vice President, Client Relations, Employer Advantage Health Care Solutions, Franklin, TN

Sarah Corley
Senior Physician Informaticist, MITRE Corporation, McLean, VA

Derek DeLia, PhD
Research Professor & Senior Health Economist, Center for State Health Policy, Rutgers University, New Brunswick, NJ

Michael Dewerff, MBA
President and Chief Executive Officer, UnityPoint Health – Fort Dodge Region, Former Chief Financial Officer, Buena Vista Regional Medical Center, Fort Dodge, IA

Richard E. Heller, III, MD, MBA
Vice President of Clinical Services and National Director of Pediatric Radiology, Radiology Partners, Los Angeles, CA

Chip Howard
Vice President and Payment Innovations Leader, Humana Inc., Former Director, Accountable Care Organizations, WellPoint, Former Director, Financial Models, Alternative Reimbursement Programs, Florida Blue, Former Director, Provider Contracting Performance and Cost Analytics, Kaiser Permanente, Louisville, KY

Michael Hunt, DO
Chief Executive Officer and President, St. Vincent's Health Partners, Bridgeport, CT

Ed Jhu, FSA, MAAA
Principal & Consulting Actuary, Milliman, Seattle, WA

S. Lawrence Kocot, JD, LLM, MPA
Principal and National Leader, Center for Healthcare Regulatory Insight, KPMG, Former Senior Advisor to the Administrator, CMS, Washington, DC

Mary Langowski, JD, MPA
Former Executive Vice President, Strategy, Corporate Development, and Government Affairs, CVS Health Corporation, Former Chair, Health Care Policy and Regulatory Practice, DLA Piper, Former Senior Health Care Policy Advisor, US Senator Tom Harkin, Washington, DC

Christie Lawrence, MPR
Vice President, Commercial Services, XDRA, Norfolk, VA

Danielle A. Lloyd, MPH
Vice President, Policy and Advocacy, Premier, Inc., Washington, DC

Mara McDermott, JD, MPH
Vice President, Federal Affairs, CAPG, Washington, DC

Bruce A. Meyer, MD, MBA
Executive Vice-President for Health System Affairs, Executive Director, Faculty Practice Plan, UT Southwestern Medical Center, Chief Executive Officer, Population Health Services Company, Southwestern Health Resources, Dallas, TX

David B. Muhlestein, PhD, JD
Vice President, Research, Leavitt Partners, LLC, Salt Lake City, UT

Khue Nguyen, PharmD
Chief Operating Officer, C-TAC Innovations, Washington, DC

Len Nichols, PhD
Director, Center for Health Policy Research and Ethics and Professor of Health Policy, George Mason University, Member, Physician-Focused Payment Model Technical Advisory Committee (PTAC), Former Senior Advisor for Health Policy, Office of Management and Budget, Washington, DC

Frank G. Opelka, MD, FACS
Colon and Rectal Surgeon, Medical Director, Quality and Health Policy, Division of Advocacy and Health Policy, American College of Surgeons, Washington, DC

Harold Paz, MD
Executive Vice President and Chief Medical Officer, Aetna, Former Chief Executive Officer, Senior Vice President for Health Affairs and Dean, Penn State Hershey Medical Center and Health System, Hartford, CM

Monika Roots, MD
Vice President of Health Services, Senior Medical Director of Behavioral Health, Child/Adolescent Psychiatrist, Teladoc, Inc, Madison, WI

Douglas C. Ross, Esq.
Partner, Davis Wright Tremaine LLP, Former Attorney, Antitrust Division, United States Department of Justice, Seattle, WA

Sonia Sarkar, MPH
Chief Policy and Engagement Officer, Baltimore City Health Department, Baltimore, MD

Joshua H. Soven, JD
Partner, Gibson, Dunn & Crutcher LLP, Former Chief, Litigation I Section, Antitrust Division, US Department of Justice, Washington, DC

Edward Stall, MBA
Principal, Enterprise Intelligence, Market Leader, Dixon Hughes Goodman LLP, Greenville, SC

Sophie Vandergrift, JD
Staff Attorney, Bureau of Competition, Mergers IV, Special Assistant, United States Attorney's Office, Federal Trade Commission, Washington, DC

Carol Vargo, MHS
Director, Physician Practice Sustainability, Strategy Group, American Medical Association, Washington, DC

Ross White, MA
Manager, Center for Healthcare Regulatory Insight, KPMG, LLP, Washington, DC

Angelo Volandes, MD, MPH
Internist, Massachusetts General Hospital, Assistant Professor of Medicine, Harvard Medical School, Co-Founder and President, Advance Care Planning (ACP) Decisions, Author, The Conversation: A Revolutionary Plan for End-of-Life Care, Boston, MA

Christine White, JD, MPH
Vice President – Legal Affairs, Northwell Health, Chair, Antitrust Practice Group, American Health Lawyers Association, Former Senior Staff Attorney, Federal Trade Commission, New York, NY

Greg Woods
Director, Division of Alternative Payment Model Infrastructure, Center for Medicare and Medicaid Innovation, Washington DC